Training is the Key
Contractors who employ UBC Pile Drivers have access to unlimited, ongoing training with consistent standards that produce the same highly skilled labor, regardless of location. Each year, the UBC invests millions of dollars in training our thousands of members, from first-year apprentices to superintendents.
Journeymen benefit from apprenticeships and skill-upgrade classes to help keep them on the cutting edge of industry trends. Educated, experienced foremen and superintendents receive specialized training programs designed to sharpen their supervisory skills — we build on a pile driver's on-the-job experience by adding leadership skills to help them motivate workers, communicate effectively and solve problems. We even offer customized training if a project needs it, and we provide training onsite, if that's what it takes.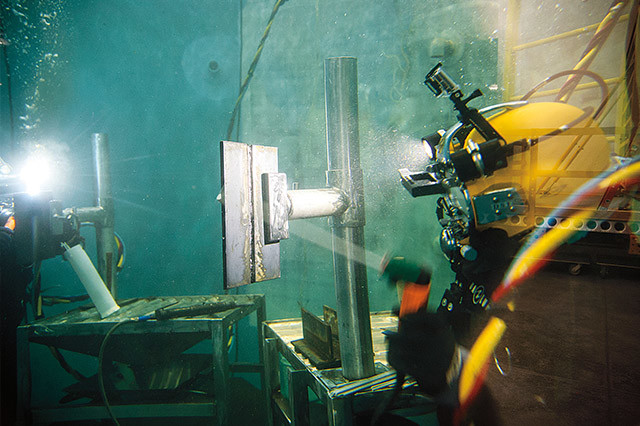 Our Curriculum
Whether working at heavy-highway construction jobsites throughout North America or in the offshore wind industry at sea, UBC Pile Drivers arrive on site with comprehensive training and superior skills. Our training covers a wide range of industries and disciplines, and we continuously upgrade and expand our training per industry needs. Here is a sampling of our current offerings.
Welding Training
We offer hundreds of welding certifications, in these categories:
Underwater Welding
 Shielded Metal Arc Welding (SMAW)
Gas Metal Arc Welding (GMAW)
Flux Core Arc Welding (FCAW)
Gas Tungsten Arc Welding (GTAW)
Close
Skills Training
Concrete Form Systems
Bridge Building
Welding
Layout
Equipment Usage and Maintenance
Tool Safety and Maintenance
Rigging
Material Handling
Cutting and Burning
Close
Safety Training
OSHA 30 (Construction—U.S.)
Construction Safety Training System (CSTS—Canada)
First Aid; CPR; AED; Bloodborne Pathogens
Construction Fall Protection
Scaffold Qualification (U.S.)
Confined Space
Hazard Communication and Chemical Safety
Mobile Elevating Work Platforms Operator Qualification
Powered Industrial Truck Operator
Rigger and Signaler
Close
Industries Served
Diving
Drilling
Heavy Highway Construction
Marine Construction
Offshore Wind
Close
State-of-the-Art Facilities
The UBC's International Training Center is a facility like no other in the world. At the ITC's 1.2 million-square-foot campus, UBC Pile Drivers hone skills in classrooms and hands-on settings. In addition to skills training, the ITC is the home base for our initiative to train local trainers. This ensures trainers are delivering the most current craft-skills instruction to members at more than 250 local training centers across North America.
Preparing Pile Drivers for Safer Work
Safety is a critical component of training for pile drivers, and the UBC ensures the knowledge level is maximized for confined space, disaster response, fall protection, MSDS, OSHA 10 and OSHA 30, ergonomics, blood-borne pathogens, first aid, CPR, and automated external defibrillation. UBC Pile Drivers complete safety training that is developed in conjunction with OSHA to provide safety programs for a variety of specialties. We think safety is so important that we'll provide safety training for all of your employees.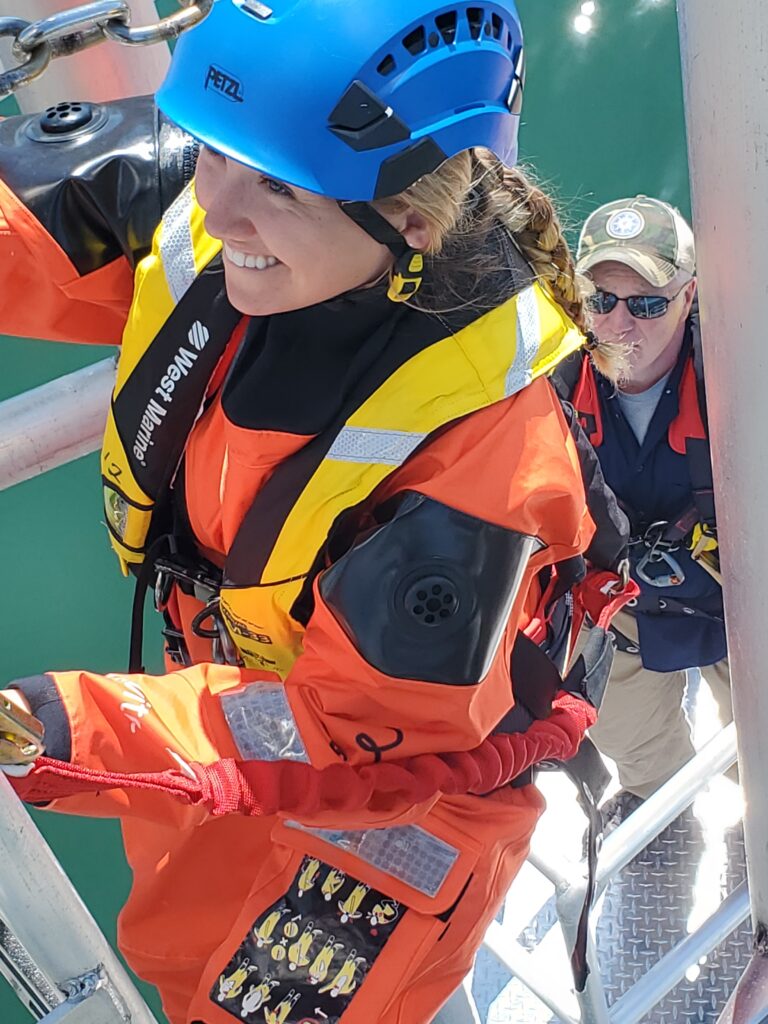 Contact Us
Have a question about UBC Pile Drivers training? Contact us and a representative will respond to your inquiry quickly.