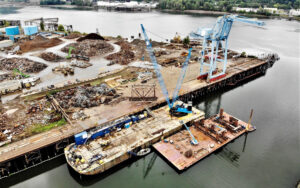 UBC Pile Drivers Meet the Call for Our Marine Construction Needs
Building structures around waterways come with unique challenges. Staying competitive in the Marine Construction industry requires constant focus at every step of the project. The need for infrastructure improvements is high and the demand for specialized skills is ever-growing. Having a reliable source for the best trained pile drivers is a key to success in marine construction.
Productivity and Quality
With safety and skills at the center of every Marine Construction job, the UBC's network of qualified contractors implement procedures to ensure quality — and our Pile Driver workforce gets the job done right, avoiding delays and cost overruns. Our thousands of Pile Drivers enable our contractors to be fully staffed at all times, which allows for quick response to emergencies.
Deep Knowledge, Foundational Skills
Pile Driver members of the UBC must factor in the currents, tides, waves and winds that make Marine Construction a specialized field. UBC Pile Drivers have what it takes to build and repair docks, bridges, wharfs and other marine structures with precision, speed and rigorous safety.
Many Pile Drivers in marine construction complete Seamanship and Commercial Diver Training and Certification coursework through our industry partners — and many complete UBC training in Underwater Welding to help meet high demand.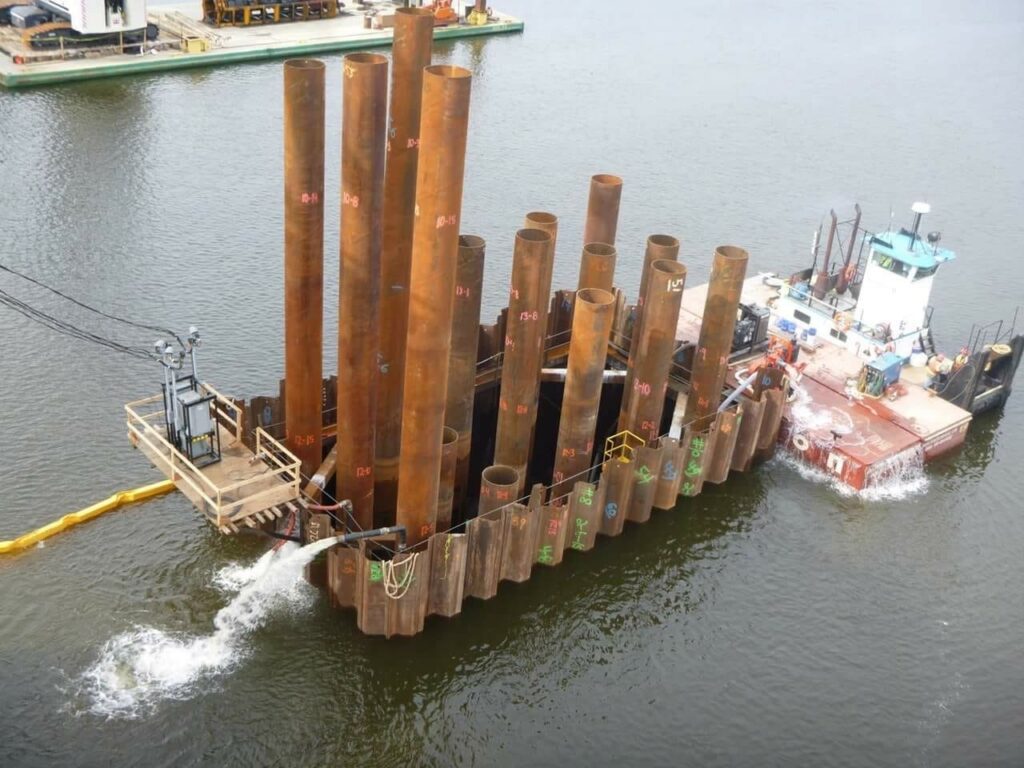 UBC Programs Make Pile Drivers Jobsite Leaders
The UBC's Department of Education and Training is unmatched in the industry — and is helping to transform the culture of construction by educating members at all levels as jobsite leaders. Tens of thousands of apprentices and journeymen have completed leadership development programs and gained skills in communications, professionalism and mentoring.
In addition, many UBC contractors and employers have benefited by sending employees to our Foreman Training and 18-month Superintendent Career Training programs. Our investment in leadership education is an investment in the success of your company.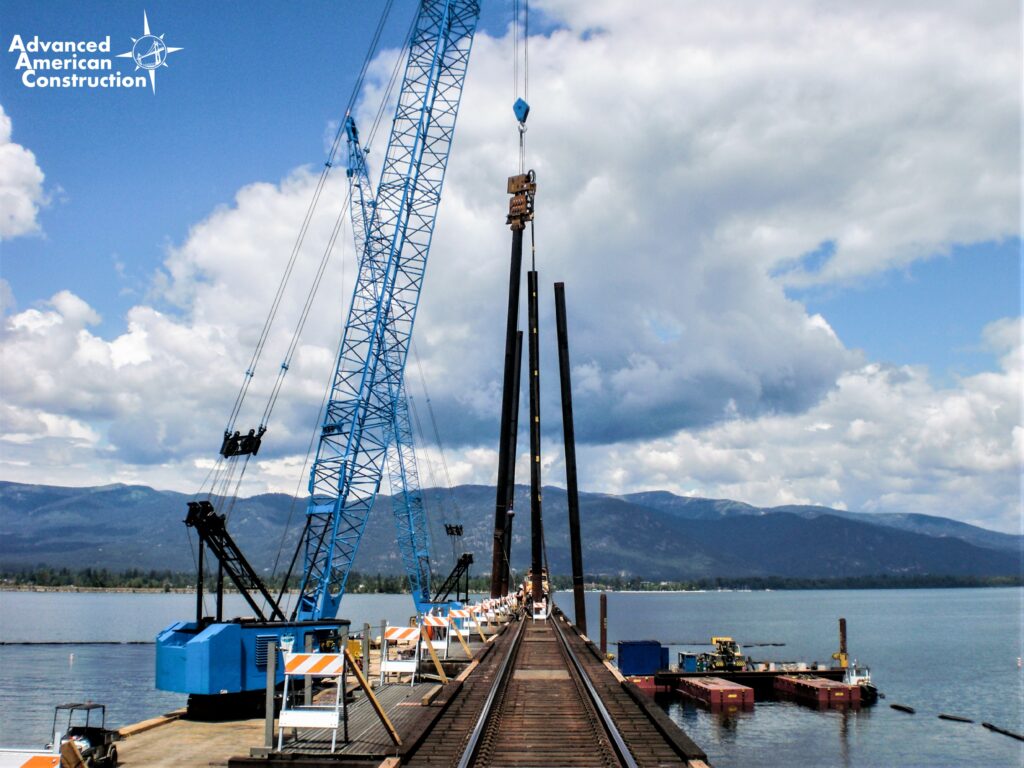 Regional Training Centers Offer Courses in the Standard Skills Needed by UBC Pile Drivers
UBC apprenticeship programs are federally registered. All our training makes use of our renowned "train-the-trainer" model so that standardized training is deployed across the U.S. and Canada.

Instructors from hundreds of regional facilities are trained at the UBC's pathbreaking International Training Center in Las Vegas as part of our annual investment in training of some $200 million. Continuous hands-on and classroom training is required of all UBC Pile Drivers to stay abreast of industry changes, technology and best practices.
View Courses
Equipment Usage and Maintenance
Tool Safety and Maintenance
Close
UBC welding training is recognized industry wide. In addition, members who hold a Commercial Diver Certification and a Topside/Dry Structural Welding Certification can test for an Underwater Welding Certification in accordance with AWS D3.6M.
Since 2014, the UBC has offered a workshop for underwater welding as well as the ADCI Diver Supervisory course in a state-of-the-art diving environment at the UBC International Training Center. Dive tanks are also in use at UBC training centers in Philadelphia and Boston.
UBC Certified Rigger and Signaler Program Accredited
Our Certified Rigger and Signaler Program is now accredited by the National Commission for Certifying Agency. The certification exceeds all requirements for riggers and signalers in the USA and Canada.
Your Goal is Our Goal. Get in Touch Before Your Next Marine Construction Project Starts.
Contact the UBC Pile Drivers now to get more details on hiring the most dedicated and highly trained skilled labor. A representative will respond to your inquiry directly.